The Beginning
Most couples have some memory of how they met.  I don't remember when I met Michael, but I do remember the day we became friends.  Our junior year of high school (fall of 2003), both of us walked into an AP music theory class.  I walked in wearing my cheerleading uniform (an attire requirement on the first day of a new school year), and he was sitting quietly in a chair in the back wearing skater shoes.   We had mutual friends so we had met before, but I wasn't aware he also enrolled in this class.  And I was so glad to see someone I knew who seemed equally out of place.
I took vocal and piano lessons with a local teacher and mostly listened to Michelle Branch, Michael was a member of a punk rock band.  In a room filled with what seemed like musical savants, we were surrounded by talented musicians, all of whom read music swiftly and could have recited the Circle of Fifths by heart.  And I swear one proclaimed he had perfect pitch.  Michael knew all of the power chords.  I could tell you all the lyrics to ___.  In music theory, we were both way in over our heads.  
Michael and I were fast friends.  We embraced our lack of technical knowledge of music, but enjoyed being in the company of others who excelled in that area.  I wish we were still in touch with others in that room— I  wonder if they saw our love blossom.  I am sure the teacher knew.
Shortly after determining the exact page in our music theory book that we would both lose all technical knowledge of music and questionably fail the class, we decided to ditch school with a friend, and soon to be bandmate.   Well, truthfully they had parent-approved off-campus passes and they were really just trying to sneak me out, but that makes the story seem less cool.  I still remember laughing while hiding under a blanket and backpacks in the back of his 1996 Jeep Wrangler as we passed through campus security.  The truth was, we weren't really trouble makers and both excelled in AP courses in other subjects, but we knew how to push some boundaries and we enjoyed having fun.
— — — 
Our music is a culmination of over 10 years of friendship before we ultimately got married in 2015.  It now serves as sort of time capsule of our teens and early 20s, through breakups and adventure.  Sometimes we listen to old songs we wrote when we were young and feel like entirely different people.  We were growing up, and the reflection about our reality of ups and downs, heartache, and passion means a lot to us now.
We play music less these days, and writing music seems reserved for special occasions.  With two full time jobs and a toddler, other interests sometimes take charge, but we always keep music a part of our lives.   
This website is a tribute to our past and our present.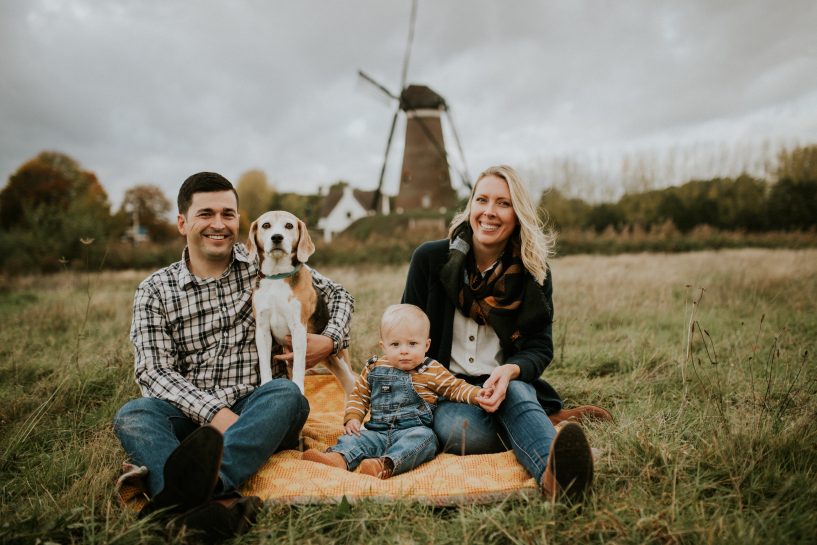 Our Family
Michael proposed to me in 2014 after basically a decade of friendship.  It felt perfect.  We got married in 2015 in San Diego and had our son Jamie in 2019.
Writing and recording music tends to be saved for special occasions these days.  When we found out we were pregnant, we decided to write a song for our son.  We didn't know who this little baby was going to be (and in a lot of ways, still don't) but Kind, Brave, Curious was a tribute to the special message we wanted him to have from us forever.
We keep music and adventure close to our hearts.  Our songs in adulthood have been a reflection of our milestones together, and becoming parents has really been our greatest joy and adventure (and challenge, let's be real).  Jamie brings so much joy to our everyday life— he is the perfect addition to our family, and we feel so fortunate to call him our son.
Since he was born, we have had more than our fair share of adventure– living and traveling in The Netherlands for a few months, and then adjusting to life back at home in San Diego.  We are now at our home in San Diego, navigating through the global pandemic and spending lots of time at home together.
*** A new addition arrives! ***
Colin Nicholas was born summer 2021 and he has brough more joy to our lives than we could have ever imagined.  Watching him grow and form a bond with his brother has been so special.  He is both different and similar to his brother Jamie.  Colin loves cars, but would rather hug a soft stuffed animal.  He is showing us his sense of humor, and makes us laugh every day (even when we are exhausted form parenting two young kids).  We love watching our boys grow.